One of the things that was revealed this weekend at EGX Rezzed was the new game from Rocketwerkz, and today Dean Hall took to the stage to talk about it.
Stationeers will be a space station-building and management game, which can be played singleplayer or with other people cooperatively. Although it's currently not out for people to buy, Hall did note that they are planning to bring it to Steam Early Access in the near future ("two to three months from now" was what was said).
The game will contain a lot of elements, including the building of the station itself before you then begin the process of adapting it for habitation. Settlers will come with traits both positive and negative to help shape gameplay and all will have needs, such as oxygen, hygiene, hunger, thirst and sanity to keep an eye on.
Hall said that the aim was for the building part to take place in stages, frames first, then layers on top – so construction should take place over time and the the growth of the station will be done over time – it will develop almost naturally and without a set order.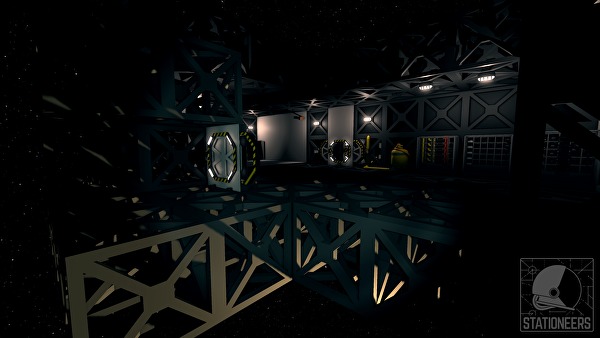 Servers at the moment are only able to support up to 16 people, but Rocketwerkz want to make them much larger in future and let players have their own servers with customisable options – if you don't want something you can just toggle it off from the console screen. They are also looking to borrow the idea of 'Realms' from Minecraft (whose biggers modpacks were admitted to be inspiration for elements of Stationeers), so you can rent server space to save space on your machine.
While currently things like the building, basic placeholder characters and more are already in the game that was brought to try on the EGX Rezzed floor, more things were said to be coming during development – such as power, radiation, new characters, shuttles and more. Computers with logic circuits were also said to be on the schedule which will probably excite some players. Beyond that, there are also plans for Steam Workshop support and tech trees for the game. There will also be the ability to designate your station as a facility – for example a prison or tourist resort. And with the shuttles you can move from buildings in deep space to planetside and back.
Stationeers should cost around $20-$25 on Early Access release (at least this was the total Dean Hall estimated) and should spend about a year in Early Access once out. Of course, we all know plans go awry all the time so who knows really? All I do know is that Stationeers looks like a good bit of fun.