Welcome to your weekly update in the world of gaming Kickstarter campaigns.
Starting with our previously covered campaigns, there's not too much news to report on this week. One campaign has concluded a success, with Village Attacks having made over £500,00 to bring the game to life. Another campaign has unfortunately concluded having missed its goal and that's Passenger – one that I thought had a great concept. Unfortunately there's been no updates on the game's future since conclusion, so we can't know if it'll see the light of day in another way eventually.
Two of the campaigns that are getting close to ending are also at different ends of the scale to each other. Pine has 7 days to go and a fair chunk of change to make, but it's far from struggling to reach its goal. As I mentioned last week though, Dragon Lore needs to make some serious progress if it is to have any chance of being successful. With 31 hours to go at time of writing, I'm not sure it can.
---
Gametee: World's Finest Leather Notebooks for Gamers
Okay, so technically this one's not a game, but bear with me.
Gametee are a small gaming brand from the midlands of England who have run previous successful campaigns. This time they're funding some stylish leather-bound notebooks for tabletop gamers. Each comes with a clip as well to mark your place as well as the ability to change the notebook inside the leather binding once you've used up the pages of the one you've been using. Gametee are known to me and I've always found their stuff to be high-quality.
Originally the asking target was £7,500, but I can confirm that they reached that almost immediately. The campaign's running for another 27 days though, so go check it out.
---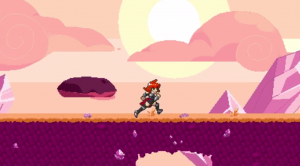 Next, with an actual game we have one that aims to recreate the magic of SNES era titles.
A platformer, Attack On Kitten sees you play as Kat the Cat Knight aiming to save the Cat Kingdom from the fins of an evil goldfish called Xerxes. Using magical cats as weapons, you need to make your way through the 2D levels. All of the weapons comes with names, but feline and cat-pun weapon names – and there's even a demo if you wish to try before you pledge.
Attack On Kitten has made $7,413 of its $50,000 goal and has 21 more days to run.
---
This one is a metroidvania-type game that unites two people together.
Outbuddies' story happens in Bahlam, a sunken city located deep in the South Pacific Ocean. Our main protagonist is a marine biologist named John who wakes up in the sunken city 36,000 feet under the sea after a shipwreck. He's severely injured and somehow connected to a supernatural Buddy-system that enables John to make use of various abilities like hacking, scanning and telekinesis.
Outbuddies has a €5,000 goal with 29 days more to go before it finishes. It has made €965 so far.
---
Lizard People: Lords of the Media
Finally we have a card game about controlling the media and collecting people parts for a skin suit.
A game for 3-7 players, this plays on the big conspiracy theory of lizard people secretly controlling mass media and passing among us in human skinsuits. Play is done by using the cards in your hand, along with the cards played by the 'editor' to try to construct the best headline. If you win the editor's decision, you get rewarded with a human body part – and the first to be able to build an entire body wins the game!
Lizard People had made $1,041 and has a $15,000 goal to reach in 27 days.