Well, after a year off it seems that a new Assassin's Creed game is coming sometime this year. Big surprise.
Rumours are now going around that the game titled Assassin's Creed: Origins will be released by Ubisoft in autumn this year. Building upon rumours that were published back in early 2016, which talked of an Assassin's Creed game with the working title of 'Empire' set in ancient Egypt with the potential for a trilogy of games that would see the protagonist of Empire going to ancient Greece and then ancient Rome in the two games after. The new rumours still set Origins in ancient Egypt with players being able to sail the Mediterranean and go "even as far as Greece." It's also been said that the extra year of development time has allowed this to be the "biggest" Assassin's Creed game to date.
The plot deals with the original Assassin's Guild (explaining the 'Origins' title), and will contain a male and a female character much as Syndicate did with players able to choose between the two as they play. While the main action is centred around Egypt, apparently an internal teaser trailer has been reported as showing a number of times and locations "including an Asian country, WW2 era France, and a modern day Abstergo Industries facility."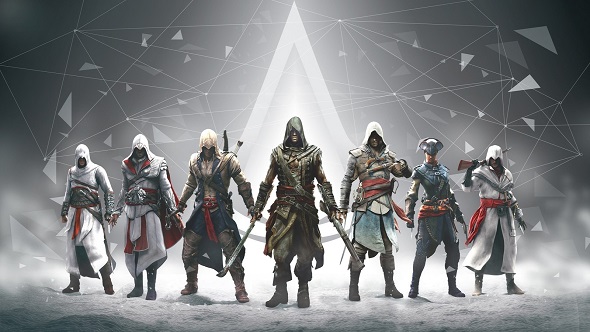 As well, a Reddit user named Sirusavath has claimed to have seen some of the pre-order material for the game, showing off the 'main assassin' in Egypt carrying "a shield, a bow, and…a hawk of some sort on his shoulder." They also show a planned Gold edition for Origins with the base game, a season pass and a steelbook all included. Apparently they are due to be "shipped on the 30th" with the announcement officially coming before that date.
As always, we urge you to take rumours with a pinch of salt. E3 is approaching after all and rumours aren't always true, although a lot more often they're turning out to contain some grains of truth. Whether that's due to sanctioned 'leaks' or not is up to you – but if you're a fan of the series and Origins does turn out to be real, now might be the time to get excited. That extra year should hopefully have made a difference. Hopefully.