Hello there! I am CyberGoblin and I have recently joined the team to cover Final Fantasy 14. In this first post I shall be covering the major changes in the impending second expansion: Stormblood.
First and foremost there are the new areas: Gyr Abania which is the region surrounding Ala Mhigo and for the first time the game will take us outside of Eorzea and into Orthard, the far eastern continent. There are six new zones, a new city, a new hamlet (basically Revenant's Toll or Idyllshire) and a new housing district.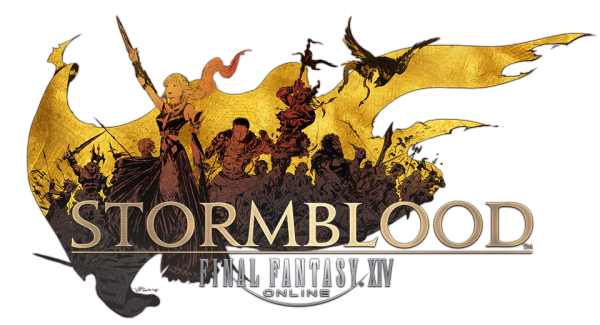 Each of the new zones will be fairly large – about the size of those in Heavensward but they all have two aetherytes so no repeats of the Dravanian Hinterlands which had none so you had to teleport into the extreme busy end game hub and walk out.
Another big addition is swimming and diving both on foot and with a mount. The former will also be retroactive to some of the old zones (the Costa Del Sol part of East La Noscea have been shown) but diving will not.
There will not be any underwater combat, indeed taking any damage underwater has been confirmed to be a one-hit kill. The development team has publicly mooted the idea of incorporating this into content such as dungeons where you have to evade defences however nothing has been confirmed or shown of this.
The next major new content are the dungeons and trials. At launch there will be nine new dungeons and at least two new trials. Locations seen have included a haunted ship graveyard, some sort of heavy artillery installation and a ruined temple of some sort as well as the underwater palace in the screenshot below.
The two primals in the confirmed trials are Laksmi the Lady of Bliss, a summon from Final Fantasy VI which focused on party healing and this time around is the goddess of the all female lamia beast tribe the Ananta. The other new god on the chopping block is original to Final Fantasy XIV like Ravana was in Heavensward. Susano, also known as Lord of the Revel is in fact one of many deities worshiped by the mercantile turtle beast tribe the Kojin.
To fight these new encounters players will have access to two new jobs – Samurai and the long requested Red mage – both of which are DPS. In addition there are several brand new abilities and mechanics added to the existing ones
Samurai is a lightly armoured melee DPS which will trade utility for extremely high single target damage and will focus around building up to unleash a single devastating attack.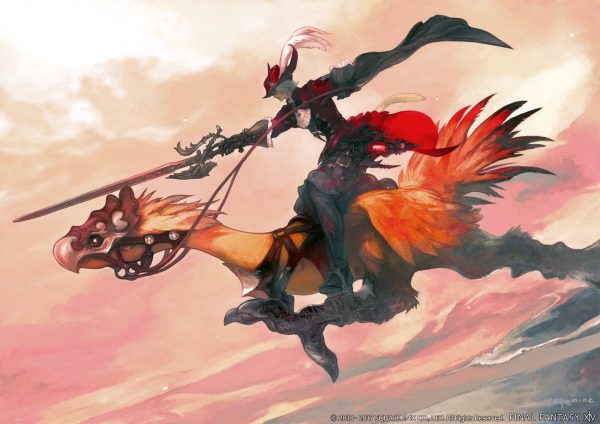 Red Mage on the other hand is a ranged caster, using their rapier and crystal in tandem to combine the two major schools of magic: black and white magics. Red Mage gameplay will focus largely on building up black and white mana before diving into melee range to unleash a powerful burst combo and then diving back out to cast a finisher.
Additionally the cross class system has been reworked. Instead of the current system of having to level certain classes for specific abilities such as levelling Thaumaturge to level 26 to get Swiftcast you instead have a pool of abilities shared by role: Tank, Healer, melee physical DPS, ranged physical DPS and caster. As with before there are 5 slots and a number of existing abilities – some of which were not cross classes before – and some new ones can be picked depending on the instance.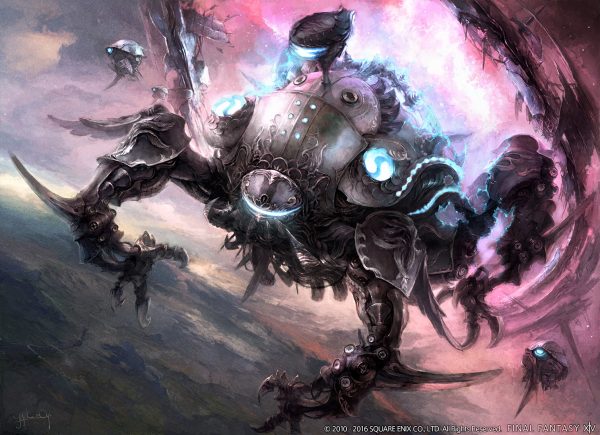 In addition to the dungeons and trials we are also getting two new raid series. The eight man raid will be the Interdimensional Rift which will focus on Shinryu and Omega and will have a normal difficulty and a harder mode which like Alexander will be called Savage. The twenty four man raid series is called "Return to Ivalice" and is being guest written by Ivalice creator Yasumi Matsuno. Aside from the name very little has been confirmed however Game Director Naoki Yoshida has commented that playing Final Fantasy Tactics is probably the best way to prepare.