This week was a bit of a strange one. While I made the standard amount of progress with Bodeclaw, Teddired has hit a point where I had to stop for a bit…
Not that I'm stopping playing her.
Wait, I Can Do These Myself??
Last week saw Bodeclaw in the midst of a burning landscape, having just been given a task from the nearby outpost. To smash black dragonflight eggs. While the mother of those eggs slept pretty near by. I've played enough games with similar tasks not to be incredibly wary, as a lot of these missions end up with you being attacked or chased by the angry mother…
… Thank god that wasn't the case here though.
Eggs smashed, I finished running around the Charred Vale to scoop up the remaining tasks before carrying them back to the quest givers. And then… I was done. No more reason to be here, in this place full of my own race. Very sad. I moved on, but not before I got a nice shot overlooking the fiery Charred Vale.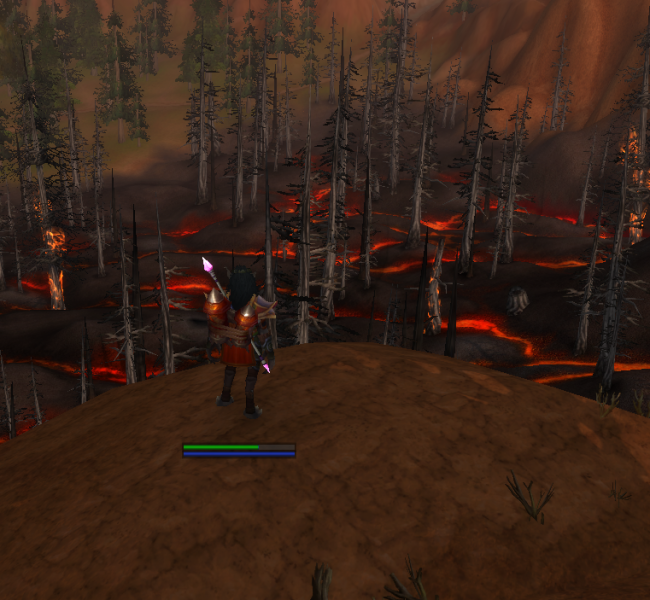 And witnessing the fierce battles between the defenders of the outpost and all oncoming attackers.
All oncoming attackers…
… Yeah.
I continued on towards my next quest marker and set of tasks, and after running down the path a little while found myself in a place called Desolace. Fitting name really…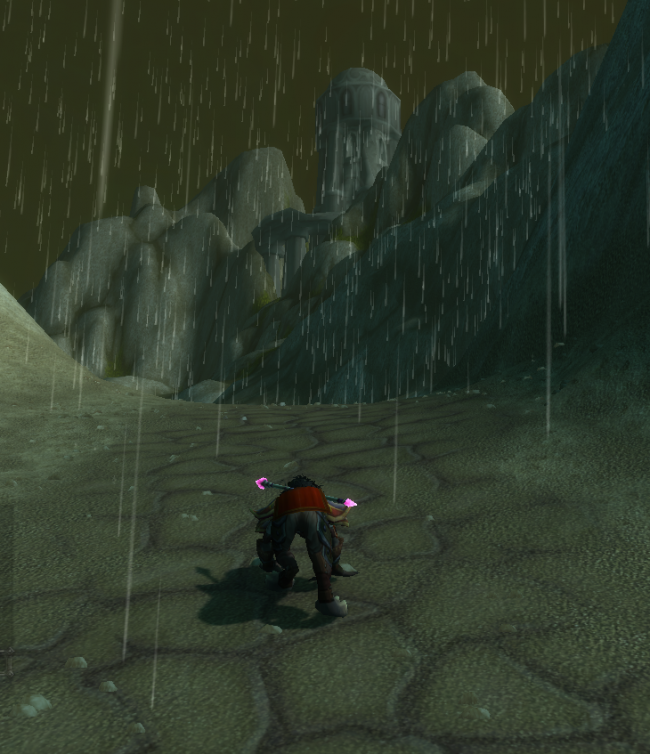 Ah, the smell of wet dog… >.<
Eventually I found myself at Nijel's Point and picked up a task to check out three Elune relics in a nearby era overtaken by satyr. Getting there I headed towards the three relics, only to find special quests – for cleansing rituals. Now this was a surprise, I've played gatherer for ritual materials in the past, but never conducted any of myself.
Mind you, I am a Druid so I got down to it immediately.
Those satyrs stood no chance. I am a fierce Feral Druid cat. I completed all three rituals and gained my rewards. But when using the melonfruit to wash my face… well, suddenly I could see the past.
… Spooky.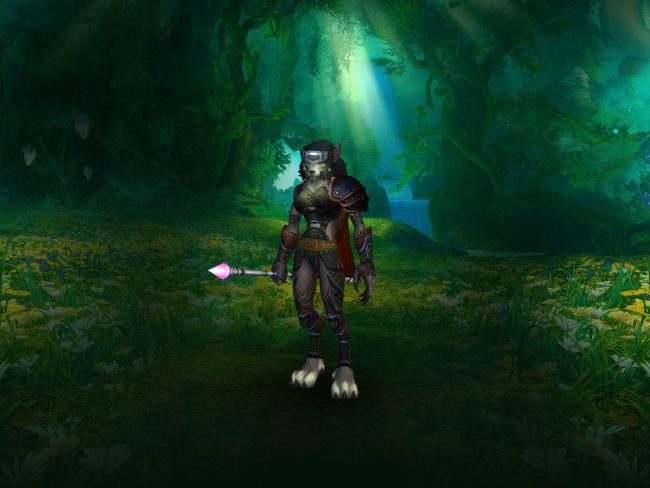 I Hate Minigames…
Teddired had left off last week having just been tasked with infiltrating a pirate crew planning to take over Booty Bay. To get in though, I needed the head of the Bay's fleetmaster. So a fake had been made to take back and hopefully get me in. A brave cow died for Booty Bay that day…
So I took the head back to the recruiter and…?

Well, that was easy. Guess these pirates really are that racist. Or blind.
Having been told where to go, I raced along the same beach I had torn up and down last week, slaying the same pirates who now let me pass without any hostility. I almost felt bad for them.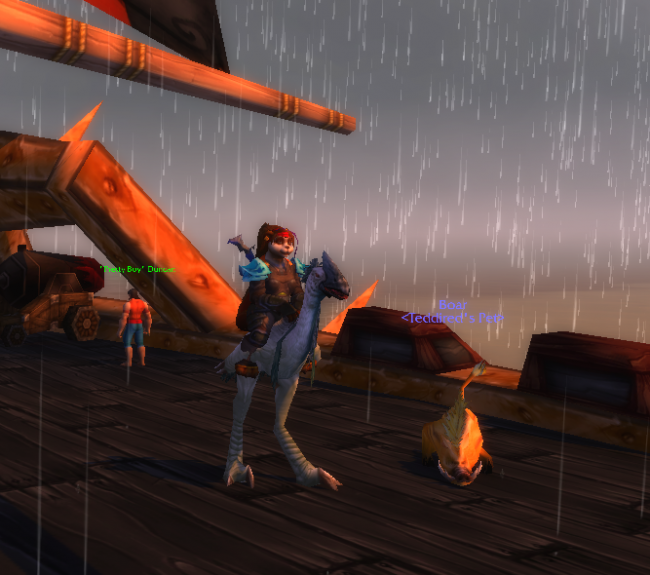 Eventually I found my way to the ship and took the chance to get a photo of myself, mounted and ready to go. My boar was obviously aware of just what was at stake too, as he did a great job at playing the wild, feral beast the crew would want him to be. I'm so proud.
Photo taken and pirates fooled (probably), I went inside and descended the stairs to find the Captain Keelhaul I was supposed to be crewing under for this act and also the end of my quest marker and…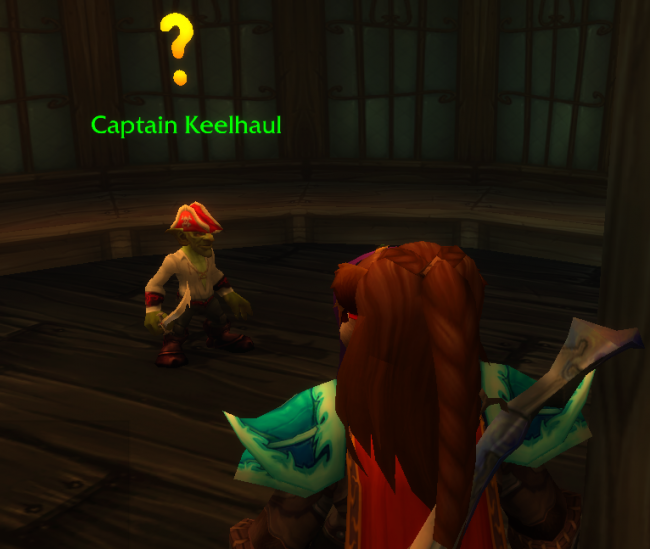 A goblin. Of course he's a goblin. I shouldn't really have been surprised.
Speaking to Keelhaul finished my quest marker but then gave me a new one… and it was a deck swabbing minigame type task. Now I've played a few games over the years. And a few have a similar minigame element to it. I have never ever enjoyed a deck swabbing minigame. Never the less I tried.
And tried. And tried.
I only had three goes but then I decided I'd had enough. I really hate deck swabbing minigames! Next time I might ask that 'Pretty Boy' for help, I saw that option when I was picking up his quest…
That'll have to wait though. I hear a voice in my ear. Lone's inviting me along for some fun.
How could I say no?