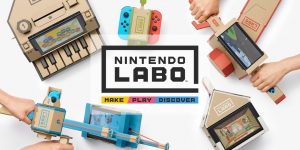 Nintendo has a reputation for taking unusual gambles in pursuit of new gaming experiences. While these gambles don't always pay off – the Virtual Boy was a failed attempt at VR headset gaming that was released before it was even ready; the Wii U was an example of disastrous marketing; the promised Wii Health Monitor never materialised; and how many of you have even SEEN the Nintendo 64DD, among others? – more often than not, Nintendo's quirkiness proves to be a stroke of genius and puts the company back on the map for many years. The Wii introduced us to the benefits of motion-control gaming and captured a casual gaming audience other consoles had alienated; and the Switch is once again breaking sales records with its gimmick of a handheld console that is equally capable of being played at home as on the move. Indeed, such is the track record of Nintendo that there is a long-held belief by fans: "Nintendo is best when it's at its quirkiest". So when Nintendo announced a new Switch-enabled toy range, you could almost hear the sound of eyebrows raising across the globe.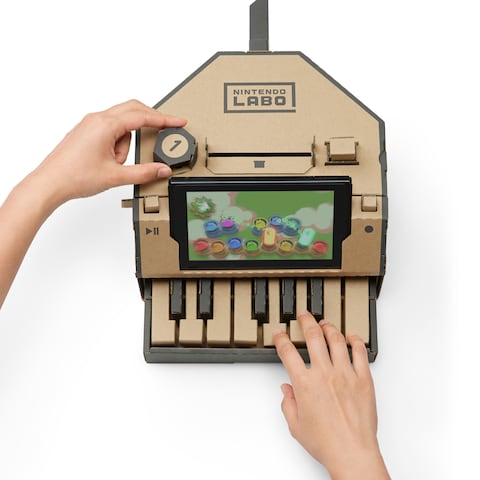 Revealed last night in an impromptu Nintendo Direct video, Nintendo's latest product idea combines real-world props with Nintendo Switch technology to make interactive toys that also introduce young kids to the basic idea of coding. Dubbed "Nintendo Labo", the lego-like concept revolves around stand-alone kits containing pre-cut cardboard pieces, rubber bands and other materials, along with Switch cartridges containing the Nintendo Labo software. By following instructions, children can use the pieces to make models of various toys such as a piano, handlebars for a motorbike, or even a house. Then, with the Switch software, the toys transform into interactive games – use the piano to play music through your TV! Peek inside your new house and become an interior decorator! Play a motorbike racing game!
All of these projects come as part of a $70 variety pack, which is already listed for pre-order on Nintendo's website. A second $80 set includes an alternative set of projects, such as a wearable robot-simulating suit – potentially giving the toys (dubbed Toy-Cons by Nintendo) appeal to a wider age range. Nintendo's clear intention, however, is for Labo to be a discovery tool for youngsters to learn and play, repurposing the Switch to augment a dynamic constructive experience.
It remains to be seen how well this will work. The cardboard nature of the toys makes them fragile and prone to both quick breakage or simply being ripped up by younger kids; although it also makes the kits cheap to produce and potentially opens the door for homebrew hacks – after all, it's cheaper to download a cardboard design for a custom controller than 3D-print one. Nintendo have already pledged to offer cheap methods to replace components from their kits; and it's not hard to imagine further sets in the future offering all new toys to keep kiddies interested. The question is, will kids buy into the idea of educational toys; and just how long will their attention span last?
Labo will launch first in the US on April 20th, followed by Europe a week later. As a promotional campaign for the new toys, the Nintendo UK Twitter announced today a four-day event in London scheduled for mid-February, and is looking for families to apply to take part: