In Gotham City, mentally-troubled comedian Arthur Fleck is disregarded and mistreated by society. He then embarks on a downward spiral of revolution and bloody crime. This path brings him face-to-face with his alter-ego: "The Joker".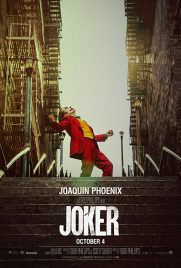 Our last encounter with the Joker in a major release was back in 2016 with Jared Leto's contemporary interpretation in Suicide Squad, dividing opinion during its release. I appreciate we've had Lego Batman (2017) since, but it doesn't feel right to compare the latest performance in Joker (2019) with that of a plastic figurine (still an awesome Joker, though).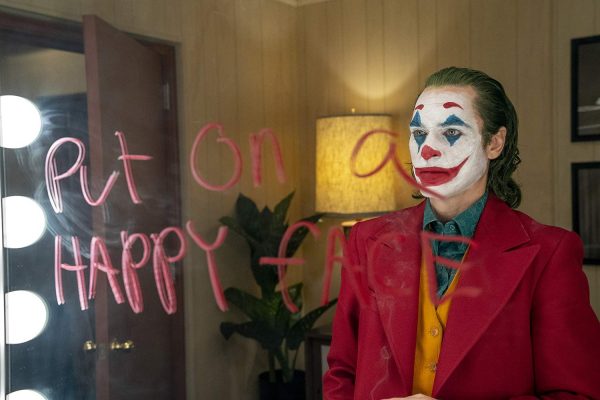 Arthur Fleck (Joaquin Phoenix) is a victim of Gotham's corrupt game, struggling to find purpose beyond caring for his sick mother. His dream of being a comedian drives him to seek a better life for them both. Crippling depression numbs him from the torment of strangers as he works during the day as a clown. His reality and imagination are blurred for a lot of the film as he pursues his dream life, soon realising that no one is laughing with him. His breaking point comes when yet another altercation goes too far. His brutal actions result in the birth of Joker and the beginning of a revolution in Gotham.
The vast majority of the film is focused on the gritty yet captivating Arthur/Joker with infrequent involvement with the rest of the stellar cast. His mother, played by Frances Conroy, is a defenceless woman with a troubled past and the only person Arthur truly loves. Robert de Niro plays late-night talk show host Murray Franklin, a beacon of hope for Arthur in his search for fame.
We've seen various interpretations of Joker in the past and one thing they all have in common is the total commitment to the character. Phoenix is no exception, particularly with his physical transformation; His thin, bruised body shows a vulnerable side to Joker that has never been experienced before. This isn't necessarily shocking but definitely thought-provoking.
There's no doubt that Joker has been a highly anticipated film, not only for the origin story of one of DC's most popular villains but to see Joaquin Phoenix's vision of such an iconic character. For me though, Heath Ledger's interpretation is the one to beat and I don't think he's been defeated yet.
The biggest win for Phoenix, however, is that he created a person with so much vulnerability mixed with volatility that left me feeling a bit unnerved throughout; he appears to be more human than ever before. The film as a whole reflects a lot of global issues: corrupt governments, public riots, domestic abuse and mental health to name a few. This is not a film to watch if you're easily distressed by these topics, but a worthwhile watch to see Joker in a whole new light that I'm sure a lot of people had never considered. I rooted for him far more than I should have.
Is this a ground-breaking film? No. But it's a decent film with a great cast and an excellent performance by Phoenix.
It's 8/10 for me.