Set in a far corner of space, Valfaris is a heavy metal infused 2D action-platformer and the next game from the team behind Unity Awards finalist, Slain: Back From Hell. Brutal combat. Deadly enemies. Stunning pixel art. Savage soundtrack. Get ready to rip the galaxy a new wormhole.
Greeting true believers, It is I, Darsch, and I bring you a review of Valfaris.
Developed by Steel Mantis and Published by Big Sugar, Valfaris is a side scrolling platformer shooter similar to Super Contra, but better. The game has a killer soundtrack, killer art, and killer weapons.
The gameplay is spot on, you run, you gun, you pick up new weapons, you pick up upgrade materials to upgrade your favorite weapons, and expect to die a lot until you improve your skills at a particular tricky spot or boss fight. The difficulty is perfectly balanced, hard enough to challenge you but not insurmountably hard you will never progress. The game encourages experimentation and growth as a player.
The game has 10 levels and 21 bosses, 6 melee weapons, 7 primary weapons, and 6 special weapons, each with their own function and feel, that you can collect and upgrade. You can carry one of each and switch them at checkpoints. My personal fave is the Wolf Light primary, the Bastard melee, and Hellwraith special. The Wolf Light fires a constant stream of light that will deal more damage the longer it maintains contact with your target. When your enemy dies, wolf spirits are summoned to spin around the room. These will also damage enemies on the screen. Upgrades increase damage and the number of spirits. The bastard is a slower but stronger sword than you start with and once you upgrade it twice has a special charge ability that boosts your damage for a short time. The hellwraith is basically a chain gun. Each level and boss in the game is unique and has amazing designs.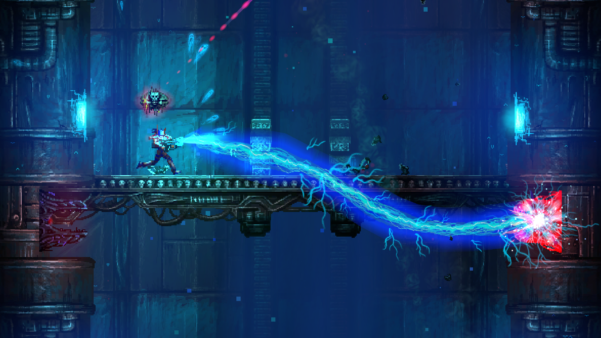 The games art and music are top notch, brutal visceral deaths, a heart pounding metal soundtrack, and the main character headbangs when he gets an upgrade, what's not to love? This game is what modern Contra's and "Contra likes" wish they could be.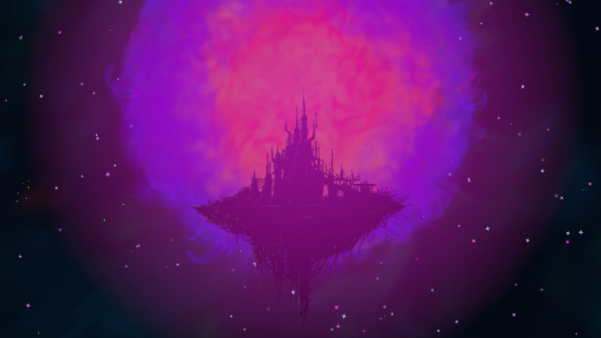 Valfaris is available now, on PC (STEAM), XBox One, Playstation 4 and Nintendo Switch!
10 out of 10 and you should definitely go buy it now, don't miss this great gem!