This is a
blog post
. To read the original post, please
click here »
It's time for the weekly update on gaming Kickstarter campaigns!
As always we shall start with the updates, and unfortunately a lot of bad news this week. A number of campaigns are fast running out of time, with some having their remaining times marked in hours not days. Those struggling are
Sons of the Void
,
Lost Cities
and
BLANK
, with their times in the hours - as well as
Abstract Arena
,
Fake News!
,
The End is Nahual: If I May Say So
,
PipPow
and
The Salt Fortress
, all with a few days to raise sometimes most of their target goals. As well, one campaign has finished short of its target and that is
INTERSTELLAR ROGUE
. Once again there has been no update on the game's campaign page for a while, so this could be a dead project.
However, there are some campaigns doing well and a few that have finished successfully.
Street Masters Rise of the Kingdom
was one I covered last week and it has since bypassed its goal comfortably. Three previously covered campaigns have finished and these are
Kynseed
(from the developers of Fable, so that's why),
Trouble For Hire
(a novel idea) and
Ashes of Creation
(a very nice looking MMO).
Rememorex
Starting off this week with a tabletop RPG game with an 80s theme.
Rememorex takes those suburban horror films of the mid-80's and brings them to life in the setting of this game. You play as just a normal kid, until things start happening and the 'Strangeling' arrived to ask you for help and make you the hero of all the cartoons you watch on Saturday morning television. Anyone who binged on those films or grew up reading the children's horror series that spawned from them in the 90s will see a lot to love here.
Rememorex has already bypassed its $5,000 goal, but with 25 more days to go and something outside of the usual fantasy RPG setting, it's worth a checking out!
Blood Ancestors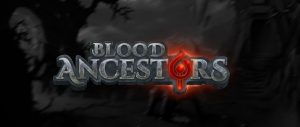 Next up is a competitive first-player game.
Blood Ancestors is described as being a "competitive first person multiplayer game" in which the developers are hoping to fill a gap they saw in the gaming market. A team game, you and three other players must get the relic to activate a portal to return to your home world. You will be against the other team and the Blood Ancestors, protectors of the relic you need. It sounds as if it'll be a fast-paced one, so if that's your idea of fun this one could be for you.
Blood Ancestors has a €50,000 goal of which it has made €3,942 with 24 days to go.
Bokube
Next we have a sweet-looking little 3D puzzler in which you're a cube-shaped rabbit.
Bokube has over 70 levels to play through with 8 of those available in the demo you can download from the campaign page. You play by rolling the little rabbit cube around levels, pushing things around to solve puzzles and rotating the camera to get a good look around your environment. Each level will introduce some new element into the mix to keep you thinking.
Bokube has made $1,135 of its $5,000 goal and has 26 more days to run.
Jaws of Extinction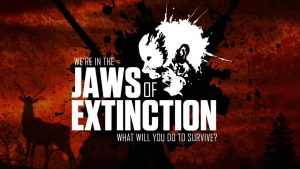 Finally, we end with a zombie-survival game.
The sub-title of the campaign page describes the game as a "story-driven, hand-crafted, open-world, sandbox-style, zombie-horror survival game, crafted with passion by skilled zombie geeks" which tells you mostly what you need to know. The game will come with a starter tutorial, related to the story mode which you can then choose to carry on playing after completing the tutorial or instead roam off that path and carve out your own in the midst of zombie-infested woods.
Jaws of Extinction has 29 more days to run, and has made £1,180 of its £25,000 goal.
_________________
Yes that's Minecraft-me in my av. Done by Reiu who is damn talented!