This is a
blog post
. To read the original post, please
click here »
The Elder Scrolls Online is due to get an update similar to Skyrim's Hearthfire, in that players will soon be able to purchase and fill with items to make their very own dwellings. The update was originally mentioned at E3 this year back in June, and now a rough ETA has been put on it - Feb 2017.
Named Homestead, the update will be free and introduces 40 different homes across the map; all within base zones on launch, none within DLC-only areas. There will be over 2000 items to buy or craft as well for your chosen home, and the dwellings will be styled after the game's ten playable races. There will be a variety of sizes too from small living spaces such as Inn rooms to huge manors with large outside areas included, and homes will be instanced to save players all rushing for the best plots of land when the feature launch. Fast travel to homes and the ability to invite friends and guild mates will also be available, and all homes are secure from other players who would try and steal furniture and other features from your home.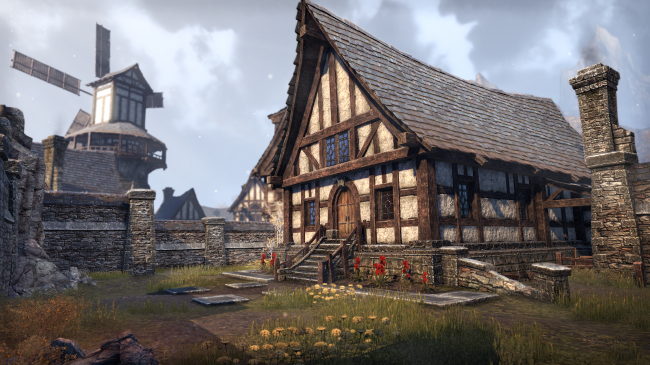 Bethesda wrote about Homestead: "Unfurnished homes will be available for purchase with either in-game Gold or with Crowns in the Crown Store. Fully furnished homes will be available for purchase through the Crown Store with Crowns. Players will be allowed to preview homes prior to purchase, whether furnished and unfurnished."
For further information, visit the game's 
official site
.
_________________
Yes that's Minecraft-me in my av. Done by Reiu who is damn talented!