This is a
blog post
. To read the original post, please
click here »
Monolith the Developers of the latest installment to the Lord of the Rings Saga … (oops I'm not allowed to say that any more) Middle Earth Shadow of Mordor have come under fire of late after airing there Alpha build that allowed them to show off their procedural enemy system.
Why have they come under fire you ask? Well take a look at the video:
As you can see the stealth mechanic and some of the assets look very similar to Ubisoft's Assassins creed series. This provoked at twitter rampage from ex Ubisoft developer Charles Randall saying:
Now no one knows for sure if these allegations are true or if Monolith just took allot of inspiration from Assassins Creed but to be honest there are some assets that stick out like a sore thumb.
The Assassins Creed 2 Tightrope for example:
Middle Earth Shadow of Mordor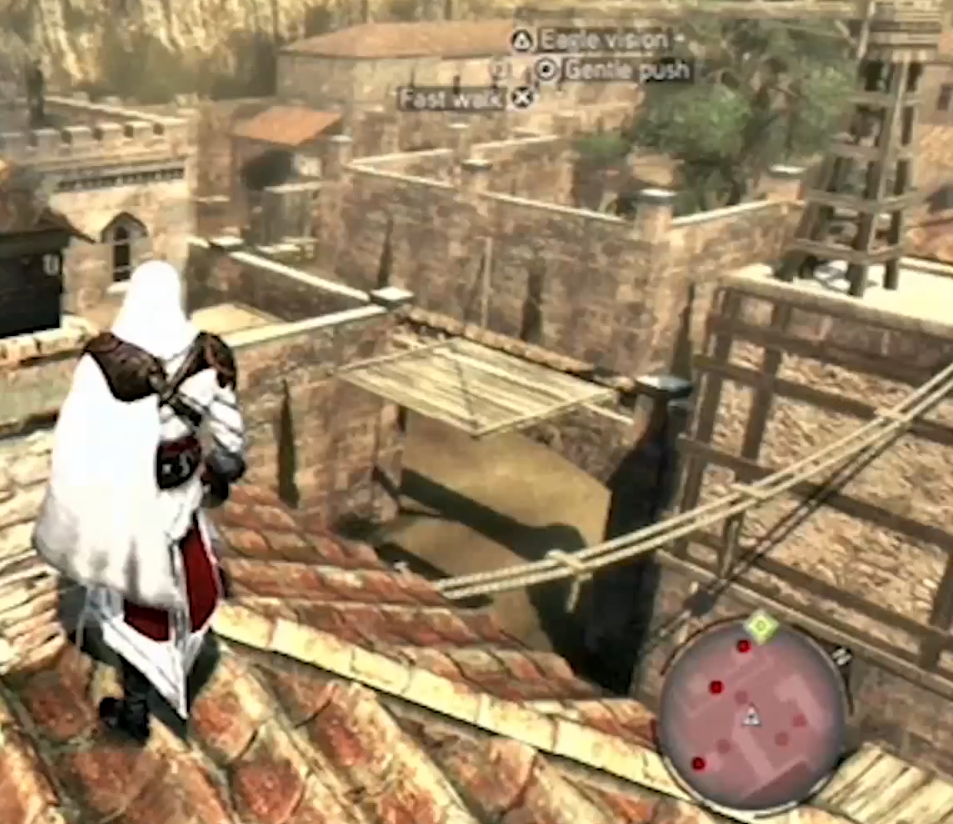 Assassins Creed 2
But is this just money for old rope at this point (see … see what I did there) in your opinion do you believe that there are too many copycat games out there nowadays or do you think it's fine for games to copy elements providing the overall experience is different enough to warrant it being a separate game?
Personally I think that the Nemesis system and Wraith mode really set Mordor apart in enough of a way that the familiar aspects of Assassins Creed only enforce my positive feelings towards the game.
Now Charles Randall did later turn round to say:
This does show that anyone is going to be annoyed if they believe there work has been plagiarised, But that he didn't mean any ill will towards Monolith.
But the questions still stands is reusing assets and code from an existing game in order to make up the backbone of a new game really classed as stealing? Personally I believe that using existing code to help get a game up and running is almost a necessity in this day and age with the number of bugs and issues that coding from scratch can cause. And ok it is someone else's work but the last time you bought a kettle for you kitchen or a sandwich for your lunch, did you complain because it was basically the same as any other? Constructively reusing ideas and assets is the only way to push anything forward in the world today, not just in gaming.
And in a final piece of irony Randall also tweeted this:
Funny how he has become the story rather than the Assets implementation itself.