This is a
blog post
. To read the original post, please
click here »
If you follow let's players on Youtube or Twitch there's a fair bet you're familiar with the name of Elgato. Their capture devices are used by a lot of Youtubers with high subscriber counts because they perform well with a number of consoles. Now Elgato have just released their latest device - the HD60 Pro.
The main features of the HD60 Pro are that it is compatible with all the latest consoles, and is able to stream directly to Twitch or Youtube in 1080p at 60FPS with little latency. This on top of something called Flashback recording which allows you to go back in your latest gameplay and record something after the fact - brilliant for those times when you're playing and something amazing or hilarious happens out of the blue. There's also some very nice videos available on Elgato's Youtube channel telling you how to install the device in case you need instructions; very useful.
Specs:


Interface - PCIe x1

Input - PlayStation 4, Xbox One, Xbox 360 & Wii U (unencrypted HDMI)

 Output - HDMI (lag-free pass-through)

Supported Resolutions - 1080p60, 1080p30, 1080i, 720p60, 720p30, 576p, 576i, 480p

Maximum Bitrate - 60 Mbps

Dimensions & Weight - 122 x 56 x 14 mm, 102 g / 4.8 x 2.2 x 0.55 in, 3.6 oz

Includes high and low profile bracket
System Requirements:


Windows 7 SP1 (or later)

2nd generation Intel Core i5 CPU (i5-2xxx or comparable)

Stream Command: 2nd generation Intel Core i7 CPU (i7-2xxx or comparable)

PCIe x1/x4/x8/x16 slot

4 GB RAM

Internet connection
The HD60 Pro is now available for purchase at a price of £159.95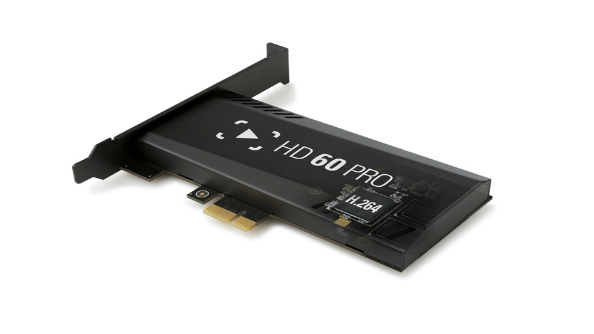 _________________
Yes that's Minecraft-me in my av. Done by Reiu who is damn talented!