This is a
blog post
. To read the original post, please
click here »
This year's EGX featured games of all genres and titles, and I was lucky enough to be assigned Hellblade. Presented by Ninja Theory's Dominic Mathews, this developer session was as much about the process of creating a game as it was about the game itself. For their latest game release, Ninja Theory are taking the novel approach of allowing the audience to follow the production of Hellblade from concept to animation and story-building to completion. Whilst they realise this can leave the small team of 15 staff open to a lot of criticism, it also provides people outside of the games production industry a unique insight to how our beloved games come to be realised.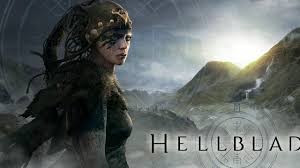 Another unique aim of the team who created 'Devil May Cry', is the type of title they want to release. Dominic detailed the main draw-backs of triple A titles being a set budget, spiralling costs and a loss of creative ownership in order to deliver a product expected from customers of triple A titles. Instead, the team are aiming for a title hallway between triple A and Indie, lovingly named "independent Triple A". This will allow the developers to take creative risks and ensure an immersive storyline and gamer experience, without limited their production values.
The game Hellblade, follows the fantasy adventures of Celtic warrior "Senua"; a female protagonist plagued by psychosis and visual and auditory hallucinations. The thing that impressed me most about tackling such a controversial subject is the amount of research the team conducted to portraying the reality of mental illness in everyday life. Not only did the team interview people who deal with psychosis on a daily basis, but they worked with prominent psychiatrist Professor Paul Fletcher to create a truthful representation of psychosis. In this author's opinion, mental illness is a subject that is only just receiving the attention it requires in wider media. The developers of Hellblade are striving to disband the usual stereotypes and to really help those with no experience, understand what sufferers all over the world have to cope with.
Continuing with the open development style, we were shown a 'vertical slice' of the game. This is a small cut scene created to demonstrate the sound, graphics and storyline standards the game will eventually be made to. To stay true to the Independent Triple A title, the team have created an in-house performance capture studio using materials obtained from Amazon and Ikea to keep costs down. Using Vicon 30 technology, not only have the actors portraying in-game characters been captured, but also rocks and trees in the real world have been scanned. The single environment artist on the team will be using these objects to create the background to Senua's adventures, allowing a realistic environment for the player to experience.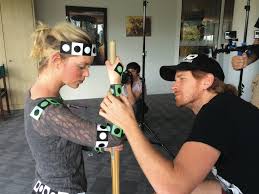 The journey of Hellblade has already begun, and you can follow them at
www.hellblade.com
. Here you can catch up on developer's diary videos, weekly blogging and Q and A sessions. All in all, Hellblade promises to be an immersive, creative experience, which I can't wait to play.
To watch the entire developer session for yourself, click below: