This is a
blog post
. To read the original post, please
click here »
Welcome to your weekly update on what is interesting (at least in my opinion) in the world of Kickstarter campaigns for gaming.
Catching up with our previously covered campaigns, we've only a little bit to cover this time around. Three of the previously covered campaigns have met their goals successfully and have concluded campaign - these are
Narita Boy
,
Cheap Golf
(proving the success again of these quick 7-day campaigns), and
GKR: Heavy Hitters
. We wish them all a smooth development cycle and release.
As always though, it's not all success and a few campaigns have finished under target. These are
Behind the Rose
and
Stardust Runelord
, two I particularly liked the look of. Neither have had a very recent update, although both finished fairly recently with Stardust Runelord in particular having finished only 5-6 hours ago as of time of writing. I can only hope that both developers find another avenue for their titles.
Dragon Lore
is also having a bit of trouble. It has 8 days to go but a very long way to climb to reach its goal.
STARFIGHTER INC.
First up we have an online space combat game.
A multiplayer title, the campaign's page describes this game as "Counter-Strike meets World of Warships in Space!" The game takes place in a far future where mankind's desires are being ruled by the big corporations and violence is always around the corner. Those who can will take, and other who have will defend. The game has apparently been in pre-production for around 3 years as they tried to develop the ships, weapons etc. properly with a physicist to simulate what it'd be like to fight in zero graivty and with zero friction.
STARFIGHTER INC has a $150,000 goal of which it has raised $78,655 so far. It has 18 more days to go.
Passenger
Next up we have a space exploration game in which your ship is fuelled in a... unique manner.
The point of Passenger is that you want to explore the galaxy. Only your ship runs on literal soul-power. You need living souls to fuel your craft. So how do you get these souls? Travel to planets and convince the inhabitants you're a god of course! Simple. You do this by observing the planet to find out their motivations before you land and promise them what they want in the afterlife. It's a deliciously twisted concept... I love it.
Passenger has made CA$ 1,501of its  CA$ 10,000 goal. It only has 5 more days to run though, so be quick!
King under the Mountain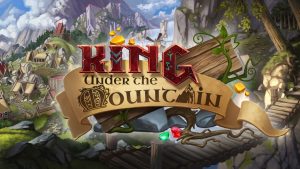 Third we have a settlement building and management game for PC and Mac.
King under the Mountain is set in a fantasy world in which you control a settlement and give commands to your settlers to have them harvest resources, build walls, furniture, and just generally make sure that everything is running smoothly. The view is a top-down one and it looks as if the building is tile-based. You can also take a party of settlers on adventures to other settlements (of other players) or into dungeons.
King under the Mountain has 29 more days to run to make its £45,000 target. It has made £4,029 so far.
Pawarumi: a Neo-Aztec Arcade Shoot'em up game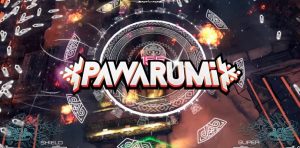 Finally we have a game that has in its subtitle that it  "plays like rock paper scissor with badass weapons." How could I not look at it with such a line?
Pawarumi is a shoot'em up game as you can tell from its title and sees you in control of a ship named Chukaru, armed with three different weapons in this setting that meets pre-Columbian Aztec design and futuristic space themes. Inspired by Dreamcast titles, the time is hoping to emulate the spirit of those games while still updating what needs to be to make the game fit for modern standards.
Pawarumi has made €2,571 of a €15,000 goal, with 29 days to go.
_________________
Yes that's Minecraft-me in my av. Done by Reiu who is damn talented!