This is a
blog post
. To read the original post, please
click here »
It's time for the weekly look into Kickstarter's gaming campaigns.
Started as always with our previously covered campaigns, there's a few to cover and unfortunately a lot of it is a tale of unsuccessful campaigns, cancellations and ones that have a lot of fund to make up in little time. There are three of the previously covered campaigns that have now ended without meeting target, but only one of those ended up running out time. This was
The Salt Fortress
which unfortunately hasn't seen an update since it failed a few days ago. The other two had their campaigns cancelled before they ran out of time, being
Blood Ancestors
(the team of which are analysing what went wrong so they can try again having learned lessons) and
Badlands: Outpost of Humanity
(the team of which admit that they made mistakes and will be trying again in September). As well a few campaigns are struggling, with
Two Scoops
,
Ash of Gods
and (surprisingly)
Project Rap-Rabbit
all running out of time as I write. Indeed, by the time I publish this, the third might even have concluded it has so little time left to it.
However, as always there is so good news to report as well.
Pathfinder: Kingmaker
has not yet reached its target but it is well along and has a lot of time left so it is almost certain to make it. As well,
spaceBOUND
has concluded as a success.
Android Hunter A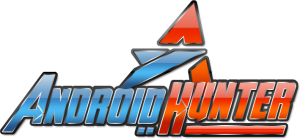 First up we have a game that's very Megaman in art style.
Android Hunter A is described as a "hardcore side-scroller shooter" that aims to bring platforming gameplay back to modern audiences. The game itself is obviously heavily inspired by the Megaman X series and this influence is even noted on the page for the game. There will be fourteen unique stages to play through, with the usual Megaman-esque abilities to upgrade your armour and skills after each victory.
Android Hunter A has a $150,000 goal to reach, with $8,086 made so far and 29 more days to run.
Neil deGrasse Tyson Presents: Space Odyssey - The Video Game
Next up we have a big game with a big name attached to it.
Rumours about deGrasse Tyson's game were flying around before E3 and now it's been announced as being a space-based game and the fans and gamers are going to be the ones to help shape it. Questions asked, suggestions made and help with development will all be at the fingers of the people who want to play the game. The game's foundation will be based in scientifically-accurate gameplay through, so expect the laws of physics to stay unbroken.
Space Odyssey has a goal of $314,159, has 39 days left to run and has made $99,700 so far.
The Infinite Black 2
Next is a tactical space-based game based off of a cult classic!
The Infinite Black 2 is a tactical, role-playing game in space in which alien machines have reached humanity and when humanity tried for friendship, instead they were demanded of for flesh, violence and pain else the sun would be imploded and humanity wiped out. The game is a turn-based game, and is sequel to the original The Infinite Black - a game that the campaign page states "spawned many real-life weddings, pregnancies, divorces, parking lot brawls, and maybe a few stints in jail." Nice to see devs with a sense of humour.
The Infinite Black 2 has 24 days left to go, and has made $13,848 of its $20,000 goal.
Human Interface: Be a Better Human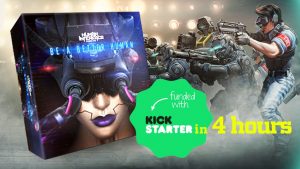 Finally we end with something cyberpunk. Hell yes.
Human Interface is a board game of miniatures for 1-5 players, and what is described as an "evocative cyberpunk backstory". The miniatures come as plastic by default, but it is listed that metal ones are also an option. The aim is that you join together to "escape a high-security, illegal prison (black site) and gather evidence on the unlawful doings of massive corporations." As suggested, cybernetics play a big role in this game and that makes me happy.
Human Interface: Be a Better Human has a goal of £48,000 which it has already crushed. It has 12 more days to go, so go check it out if this sounds your kinda thing.
_________________
Yes that's Minecraft-me in my av. Done by Reiu who is damn talented!