This is a
blog post
. To read the original post, please
click here »
Thr first of E3's big panels for 2017 has concluded, and despite my fears, it wasn't all mostly devoted to EA Sports and what we could expect from this year's FIFA game.
To give a quick summary, it started off with a drumline for Madden 18 along with a trailer, but we actually started with some Battlefield 1. There were also trailers for the expected EA Sports games - FIFA, more info on Madden and NBA Live (which also accidentally made a cameo during a later part), along with the announcement of two more games. One of those, A Way Out is a co-op game that looks very interesting, and the other was Project Dylan which was finally given a name - Anthem. Unfortunately it only got a teaser of less than a minute, so we'll have to wait until Xbox's panel to see more. Need For Speed's latest game Payback looks to have some interesting narrative to it as well. The most time though was taken up by Stars Wars Battlefront II.
The followup game to the first Battlefront aims to address the concerns raised during the first game through feedback that was described as "constructive" on stage. This means that this time the game will be coming with a singleplayer Story Mode, as well as seeing the return of the Skirmish game mode. There will also be 'seasons' of post-release additional game content, and from the sounds of it every single one of them will be free for people who own the game. There was also a big multiplayer match played live on stream, with some impressive looking vehicles and fighting going on. Obviously this was all being played on very good machines, so hopefully it will still look just as good on lower-tier machines. More details can be found on EA's press release for the game located
here
.
Need for Speed Payback was also pretty good looking, with footage of part of a mission being shown off called Highway Heist. The game sets you playing as three characters as they take on 'The House' - a criminal group who holds all the cards. So a plucky underdog story, and from the gameplay we saw which depicted a lot of car road battling action (complete with cinematic slow-motion crashes as enemies were totalled) as well as scenes that wouldn't look out of place in an action movie - seems Payback might be one to keep an eye on.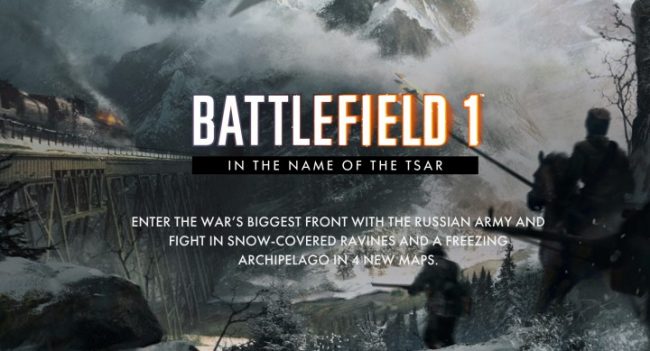 Battlefield 1 was announced to be getting eight new maps this year, two of the night maps with the other six being part of the upcoming expansion
In The Name of the Tsar
, which will take the game to World War I's eastern front in September. The Russian army will becoming in the expansion, along with the women's battalion of death. Lastly they teased a new small-squad competitive gamemode which they said they will give more details on at Gamescon in August.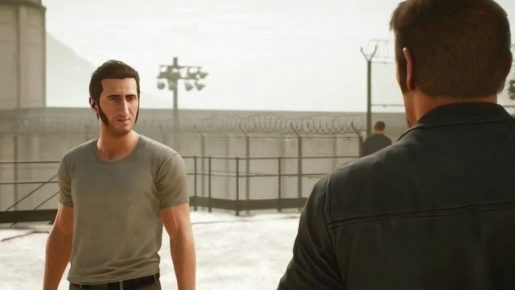 A Way Out was one of the standouts for me this year, with the co-op experience that follows two men as they escape prison together then go on the run looking amazing. It was deliberately planned out as a splitscreen couch co-op game, and the idea of being able to see both men's POV is cool. We also saw that one player can be in the middle of a cutscene while the other one is still playing.
As for the sports games, we got the standard fare. FIFA 18's story mode will be following their protagonist of last year's game Alex Hunter, as he continues his journey so that could be interesting to watch. Madden is also going to be getting a Story Mode called the Long Shot on a man who witnessed traumatic events and must recover from them through the sport. Finally NBA Live 18 will be using both tournament and street court play to round out your character's stats, with both sets of play effecting the development of them as a player.
Of course, the big reveal everyone was watching for was the promised teaser for Bioware's 'Project Dylan' and we got it. The teaser was short and only showed off what looked to be a very sci-fi game with lush jungle environments, a large wall and power armour suits. We'll see more details in tomorrow's panels though, so stay tuned.
_________________
Yes that's Minecraft-me in my av. Done by Reiu who is damn talented!