---
This is a blog post. To read the original post, please click here »

It's time for the weekly look into gaming Kickstarter campaigns.



Starting with a look back at ones I've previously covered, it's a wide spread of mostly bad news I'm afraid.



Many campaigns have finished this week unsuccessfully, with one being cancelled before it could finish. The cancelled one was The End is Nahual: If I May Say So, with an update after cancelling saying that the team is going to seek funding in other places for the game. Of the failed ones there was Sons of the Void, which unfortunately has now had its development cancelled as a result of the failure; Lost Cities, which apparently is still being released on Steam soon regardless; BLANK, which is still being continued and has just been Greenlit on Steam; Abstract Arena, which had no updates even prior to the ending of the campaign; Fake News!, another one with no updates (and the site still lists it under the game's previous name - Lizard People); and PipPow, which hasn't been updated since the campaign finished, although that was merely seven hours before the time of writing.



There is also one campaign still going with less than 48 hours, and a monster task of making up over 4000 euros - The Salt Fortress. Strangely despite its pedigree, Project Rap-Rabbit has also been struggling to raise funds. It has a week to go and the developers recently released a video of gameplay footage in a big to try and drum up interest again.



However, there is a little bit of good news. Firstly Rememorex which I covered last week has passed its goal so we can expect to see that one getting made. Also spaceBOUND is nearing completion having reached its goal weeks before - so that one will be listed next week as a completed successful project.







Pathfinder: Kingmaker








First up we have a game based on the popular tabletop RPG Pathfinder.



We here at the station love tabletop RPG, and Pathfinder is one of the favourites among some of the staff. Pathfinder: Kingmaker is a isometric single-player version of the game, in which you customise your character the way you would when starting a Pathfinder campaign - race, class, stats and abilities. There are 7 races available, over 10 classes and the developers say that while the core story will take 40 hours, the additional side-quests will take you that long on top of that. 80 hours worth of play doesn't sound too bad, does it?



Pathfinder: Kingmaker has a $500,000 goal, of which it has made $396,642 with 29 days to go.











Darkened Abyss








Next we have another RPG, this time done in a minimalist top-down style.



Darkened Abyss is a game where you play as someone who has fallen down into the abyss of the title. You've lost your memory and as you climb your way out, you encounter ancient works and relics which slowly help you piece together who you are and what has happened. The game itself is played in very dark light to make seeking out discoveries that much more hazardous as you don't know what could be around the corner. You'll encounter monster, untouched buildings and puzzles on your way through the abyss.



Darkened Abyss has made $240 of it's $6,000 goal. It has 30 more days to run.











LUCAH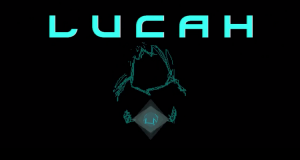 Next up is a game that describes itself as a "nightmare action-rpg".



LUCAH is apparently a game about finding oneself, set in a world that is very sketchily drawn in. The game is a simplistic looking pixelart style one, with dark background and a nightmarish tone to it. You play as one of the 'Marked', able to use both melee and projectile-based combat styles to ward off the horrifying things that attack you. There is a demo available on the page if you wish to try before you back, and it will be released for PC, Mac and Linux in 2018.



LUCAH has 27 more days to go to make $20,000. It has made $8,168 so far.











The Underground King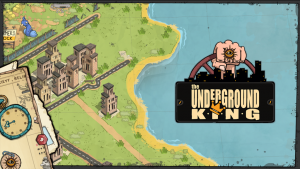 Finally we have a game that requires you to build a gang to rule the street racing scene.



The Underground King is a "strategy racing manager RPG", in which you tinker with junk cars, fix them up, recruit lowlifes off the street to form a team and compete in street races to earn infamy and money. The campaign page itself has a quote from Jim Sterling which praises it and says that this is apparently the last game ever to go onto the now-dead Steam Greenlight. If Jim Sterling likes something, that's a pretty good endorsement for the game.



The Underground King has made €2,558 of its €15,000 goal and has 23 days left to run.