This is a
blog post
. To read the original post, please
click here »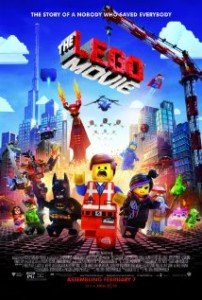 The 
The Lego Movie
has revealed a new TV spot online which showcases the colourful and vibrant LEGO-made world, and like our little yellow friends we have only one word for it. 'Awesome!'
While little about the plot is revealed, watching the promo video is an absolute ton of fun, as during the 30-second clip you'll get glimpses at The LEGO Movie's famous guest stars including Batman and Superman... move over Zack Synder!
With beautiful visuals, catchy songs and robot dancers, if this short promotional spot doesn't make you want to drag your old LEGO out of your parents' loft and relive your childhood for a few hours, we doubt much else will.
Check out the new TV spot for The LEGO Movie below:
The film - with a star-studded cast including the voices of
Chris Pratt
,
Elizabeth Banks
,
Will Ferrell
,
Jonah Hill
, 
Morgan Freeman
and a host of other famous names - is set to hit the big screen in the UK in both 3D and 2D just in time for Valentines day on 14 February 2014.
After all, what could be more romantic than LEGO?
Are you looking forward to The LEGO Movie? Tell us below!