This is a
blog post
. To read the original post, please
click here »
How much is
Stan Lee
's likeness worth?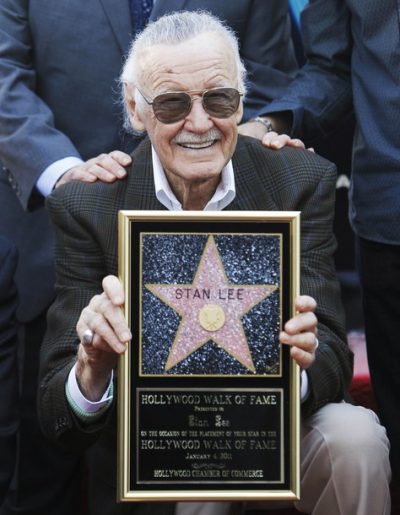 A legend in the world of comic books and an icon in pop culture, Stan Lee is arguably more famous than some of the characters he created in collaboration with several artists, including
Jack Kirby
and
Steve Ditko
, he co-created fictional
characters
including
Spider-Man
, the
Hulk
,
Doctor Strange
, the
Fantastic Four
,
Daredevil
,
Black Panther
, the
X-Men
, and, with the addition of co-writer
Larry Lieber
, the characters
Ant-Man
,
Iron Man
and
Thor
, so how much is his likeness worth?
Quote:
Today was the first day I ever did a tweet myself. Before today, my account was done by others. I still do not have control of my Facebook. Someone else is doing it, NOT me.
— stan lee (@TheRealStanLee)
May 13, 2018
Well based on a lawsuit filed against POW! Entertainment, 1 Billion dollars (USD), Lee claims in a lawsuit filed in Los Angeles County Superior Court on Tuesday, that the company he co-founded POW! Entertainment, used his name and likeness to close a deal with a Chinese company, the details of which were not disclosed to Lee.
Lee alleges that the signed document held by POW! CEO Shane Duffy and co-founder Gill Champion, was obtained fraudulently, this document which signs over the rights to Lee's likeness and the overseeing of his social media presence, Lee claims to have no recollection of the document being read to him and due to his advanced macular degeneration was unable to read it himself.
This lawsuit isn't the only one filed by the comic book legend, Lee is also suing his former business manager Jerardo Olivarez who he claims was stealing his blood to sell comic books.
With an estimated $50 million USD net worth, Lee isn't strapped for cash, so neither of these suits appear frivolous, rather they appear like a sad tale of an elderly man being taken advantage of, a sad state of affairs, we'll need to watch and see how it all turns out.