Twenty-seven years after their first encounter with the terrifying Pennywise, the Losers Club have grown up and moved away, until a devastating phone call brings them back.
The last decade of cinema has been saturated with sequels; many have proven to be a waste of time, while a small minority have shone through and wowed audiences. IT Chapter Two is certainly one of those welcomed sequels that certainly doesn't disappoint.
We left the first film with the Losers' Club making a pact to return to their home town of Derry if Pennywise (Bill Skarsgård) ever returns. 27 years later and Mike (Isaiah Mustafa) is the only member of the Losers' Club still in Derry. After hearing about a brutal murder in the town, Mike's suspicions are triggered, so calls on the rest of the club to come back to help him follow his plan to bring down Pennywise for good.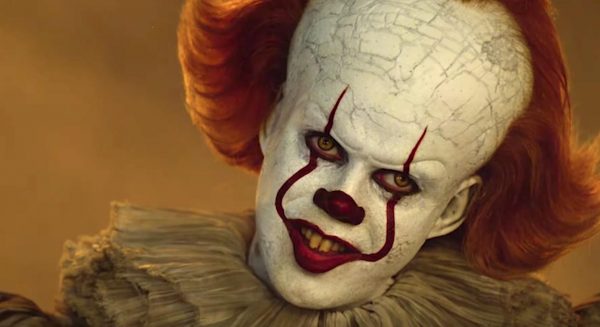 The club return to Derry and after a drink-fuelled reunion, they soon witness the reality of Pennywise's return as children are no longer his only target. While trying to unite their strengths, they all experience their own fears and demons both in life and in Pennywise's mission to defeat them all.
At nearly 3 hours long, it's a lot to take in, but it's worth every minute. If you've read the Stephen King novel (or actually seen a physical copy of the 1,138-page monster), you'll understand why both films are so long. You could argue that one or two sub-stories could have been cut such as the aftermath of Henry Bowers, who killed his father in the first chapter. Having said that, this story along with everything else still add to the suspense just as much as any other scene.
The biggest praise I have for Chapter 2 goes to the casting. I can't recall a film that cast adult and child counterparts as successfully as this film does. James Ransone as adult Eddie is a particular highlight as he continues on from Jack Dylan Grazer's younger portrayal as if they really were the same person. The similarity both in appearance and mannerisms is scarily accurate. In addition, casting Molly Atkinson as his wife was a genius choice as she also plays his overbearing mother in both films. It's a Freudian slip that worked beautifully and is just one of many examples of the comedic quality the film demonstrates. This doesn't take away from the rest of the adult cast who were excellent choices and gave fantastic performances (James McAvoy, Jessica Chastain, Bill Hader, Jay Ryan, Andy Bean and Ransone). Their own backstories of growing up and moving on tackled various real-life issues, from domestic violence to lost love.
Bill Skarsgard's Pennywise was even more disturbing than the first. I'm not normally scared by horror films, but Chapter 2 completely unnerved me through most of the film thanks to his incredible performance and, frankly, Stephen King's imagination. King's appearance as the grouchy shopkeeper was a nice touch that held him with the same regard as the late Stan Lee's iconic cameos.
My only complaint is that there were some poorly explained parts to the story, one being the origin of Pennywise as told by Mike. He has spent many years in Derry researching the source and purpose of the clown in their home town and how to defeat him. When the Losers' Club become divided on whether to stick to their promise, Mike explains separately to Bill (McAvoy) what his research revealed. I may find rewatching the scene would clarify everything, but the deep explanation from Mike with flashbacks, intense CGI and Bill tripping balls on a spiked drink just left me feeling very distracted.
Despite the slight storyline issues, this was a fantastic sequel and finale with the perfect cast, a psychotic mix of terror and comedy, and the cinematic quality that horrors rarely get any more. I believe both films are the most iconic horrors we've had in a very, very long time, so go and see it!
A scary 9/10 from me.
~Gemma