This is a
blog post
. To read the original post, please
click here »
In a move that shouldn't really surprise anyone, gaming's biggest eSports league has seen fit to ban a team because of their sponsor.
Team YP are a high-profile team mainly known for the sponsor that gave them their name - they're sponsored by adult site YouPorn. The Electronic Sports League/ESL has banned the team for going against its rules that team sponsors must not be "known for... adult/mature themes and products", a ruling that includes the team's sponsor site.
To be fair to the team, they have tried to work with the ESL, shortening the name down to Team YP, keeping their online presences safe for work, and even offering to remove all outward references to their sponsor and even go as far to outright change their team's name if the ESL wanted them to. However, the ESL has decided that the team cannot compete in their leagues as long as they are sponsored by YouPorn.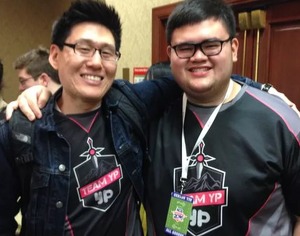 "Advertising pornography is not legal in the markets we operate in, and the vast majority of partners we're working with have strict 'no drugs, no alcohol, no pornography' rules that we've contractually taken on board," an ESL spokesperson told Eurogamer.
"These aren't new rules but ones that have been in our rulebooks for a long time. We have spoken to Team YP manager earlier this year, and in that conversation we've explained the situation and rules in detail and offered to look for potential alternatives in a bigger group. At the same time, we're consulting with our legal teams about this. We will inform the team and the management as soon as we have any updates."
Team YP are understandably disappointed in the decision that was made, as it will have a big effect on their ability to compete professionally.
As a situation this is a tricky one to fall completely on either side of. Team YP have done their best to be open to suggestions on how they can satisfy the ESL short of losing their sponsor, but the ESL are within their rights to ban the team as the YouPorn sponsorship is against their rules.