This is a
blog post
. To read the original post, please
click here »
Starring the world's most iconic Super Hero, Spider-Man features the acrobatic abilities, improvisation and web-slinging that the wall-crawler is famous for, while also introducing elements never-before-seen in a Spider-Man game. From traversing with parkour and utilizing the environment, to new combat and blockbuster set pieces, it's Spider-Man unlike any you've played before.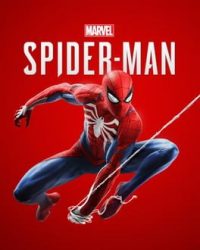 When I first heard about this game my Spidey senses were tingling in anticipation of something special, being a fan of both Spider-Man and Insomniac Games the illustrious studio tasked with this latest gaming adaption for the webslinging hero.
So let's start off with the briefest of histories about this character, Spider-Man is one of the most famous superheroes ever created, I would have said top 3 most well known along with Superman and Batman but since Marvel have been cranking out box office shattering blockbusters for 10 years now superheroes are at an all time mainstream acceptance level.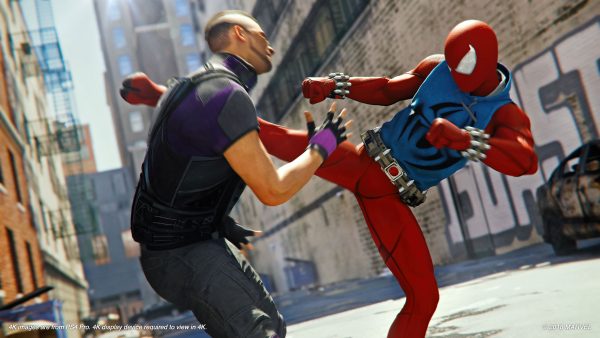 Spidey, just like Supes and Bats has over the years been in countless comic book series, animated shows, live action movies and videogames, some of which have been terrible and some quite good, much like the Dark Knight, the Webslinger has been in some truly awful games, but after years of virtually unplayable throwaway garbage games Rocksteady Studios managed to make a character defining series with their Batman Arkham games, so the hope is that Insomniac can do the same for everyone's friendly neighbourhood spider-man, after all they are working on a stronger base with some previous Spiderman games being quite fun, and with the character being done right on the big screen over the past few years (Cameo in Captain America Civil War, solo film Spider-Man Homecoming and ensemble film Avengers Infinity War all nailing the characters tone) the time is right for people to embrace the wall climbing vigilante.
And the company bringing this new game to us, none other than Incomniac games, the creators of the iconic Spyro the Dragon and Ratchet and Clank series' as well as the Resistance series, Sunset Overdrive and Song of the Deep, among other smaller projects.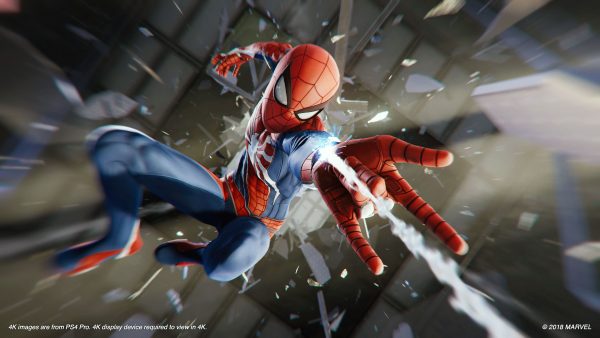 Let's start off with the obvious, the game looks nice, like really nice, even moving at high speeds there is a lot of clarity in the digital streets of New York, and it feels like a living, breathing, digital world, I played on the standard PS4 but the PS4 Pro makes the game look even better.
Another thing that is apparent right away is the humour and pop culture, specifically Spider-Man pop culture references, humour has always been integral to the character, and the quips fly just as fast as the webs, as well as some cleverly placed references and Easter eggs, even just the difficulty selection, your choices are Friendly, Amazing and Spectacular, Friendly being one of his catchphrases "just your friendly neighbourhood spider-man", and both Amazing and Spectacular being the titles of long running and well received Spider-Man comic book series (which makes me wonder if their will be an unshockable "Ultimate" difficulty), there also appears to be a stack of comic books in the opening scene that includes a classic Spider-Man cover.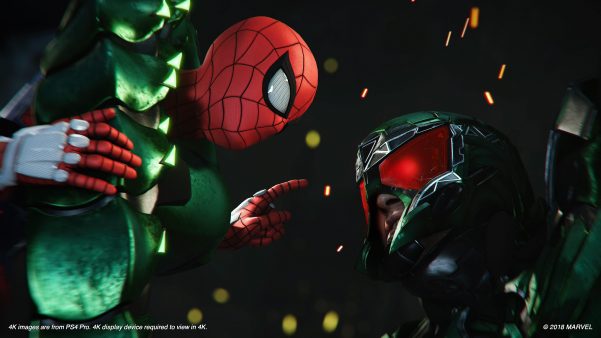 Story wise the game is fairly basic, Peter has been Spider-Man for 8 years prior to the games events, wisely eschewing the typical Origin story and jumping straight out of a building and into the game proper, you start off helping out the police to take down William Fisk AKA Kingpin, swinging through the city and into one of his buildings and beating up a bunch of goons as you go, some of you might be wondering where this game falls in the tangled web of Spidey's history (not sorry for that pun, not one bit), the short answer is, despite Peter Parker's appearance looking quite similar to actor Tom Holland (who portrays the webslinger in the MCU), Spider-Man is a standalone story, however it is scheduled to tie-in with an upcoming comic series with a series titled "Spider-Geddon" written by Christos Gage who also worked on the game and has confirmed the series will take place after the events from the game.
The opening mission with Fisk also serves as a nice introduction to the game, as it is one of those rare "fun" tutorials, teaching you how to use Spidey's abilities, mainly his webs and hand to hand combat, but he also gets a focus meter which allows for some extra tactical options, as it can be used to heal Spidey or take down a thug.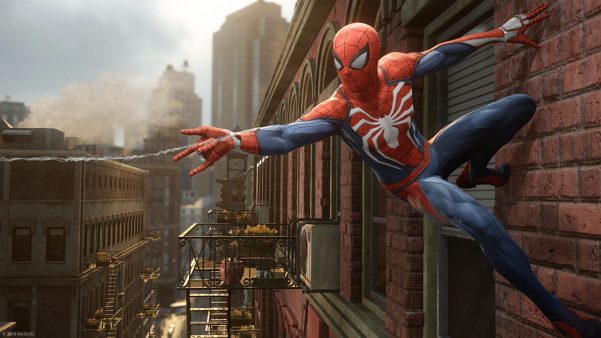 The combat in the game is fast, frenetic and super smooth, they really captured the agility of the wall climber being able to spring around while throwing punches, kicks and of course webs, Spidey also has his famous "Spider sense" which can be used to anticipate and avoid incoming attacks, this is a very handy feature and will need to be used frequently, as very early on you'll find that just jamming on the buttons has its limits, you need to work out who is the biggest threat and which skills to use, and you have a lot of options, for instance you could approach a group of thugs, launch one into the air with an uppercut, follow them into the air with an air combo, and then use your web to grab them while in the air and slam them into another enemy, then as you land Spidey can dodge through the legs of another enemy, fire off some web blasters to wrap up a gunman and then use your web as a grappling hook on another, launching yourself over to punch that guy and then combo into the guy you wrapped up, sticking him to a wall, then dodging onto the wall and launching off to take down the last enemy.
And that's all with just the skills you start off with, as you play you can level up and gain upgrades like improved swing speed and health increases, and you get skill points that you can use to spend on skill trees, increasing Spidey's arsenal of attacks.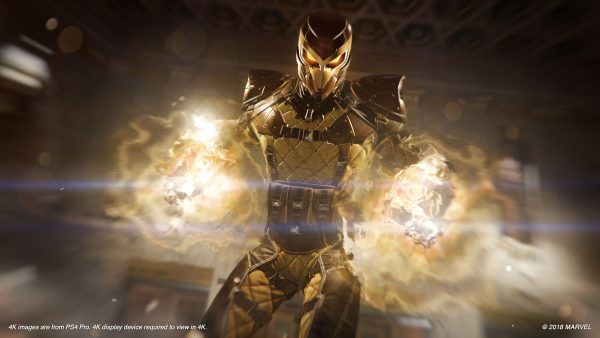 Along with fighting thugs and swinging around, you can also explore the city and find collectables, mini games and events, the mini games include things like match the frequencies and create a track to send electricity from one point to another (fans of the Ratchet and Clank series will recognise this one), and the events come in the form of crimes for Spidey to stop, which generally involve beating up thugs, but they can range from stopping an assault (which ends in beating up thugs), to locating a kidnapped person (which ends in beating up thugs) and even taking down a speeding car filled with thugs (which you beat up, but in more of a quicktime event instead of just brawling).
These minigames and collectables also have further incentives other than being fun diversions, as they will result in XP for levelling Spidey, and some give you "Tokens" which are used to upgrade Spidey's costumes and gadgets, with some upgrades requiring tokens from multiple groups, so you might need 3 crime tokens from stopping crimes, 2 backpack tokens from locating Spidey's old backpacks dotted around the city and a location token received from finding and photographing iconic locations.
There are also sections of the game where you will play as Peter Parker without the suit, and even sections where you control MJ (who in this universe is Peter's ex-girlfriend and has started working as a journalist), but the bulk of the game will be played as the fully costumed hero, which is no bad thing considering how fun he is to control.
In summary, there is a lot to love about Spider-Man, the game has a lot of mechanics baked into its DNA from other series, at times it feels like Grand Theft Auto (but with webs), and at times Prototype (but with webs), other times like the Batman Arkham series (but with webs), and of course like some of the good previous spider-man games (but with...better everything), and it injects some new ideas into the mix, Insomniac are like chefs, they started off with nice stock (the Spider-Man character), and added the finest ingredients from from competing and former recipes, stirred in some special seasonings of their own, made sure it all blended together with no unexpected and unfitting flavours, and created one of the best game/meals I've had the pleasure to play/eat in quite a while.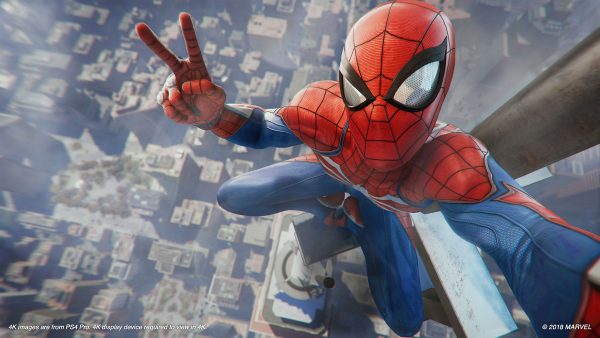 Cheack out the video review below -
Spider-Man on PS4 swings in with a Heroic 10/10
~TGB_SirhcAndAr0n