Claeya is one of our regulars here at Sanitarium.FM and in September, won our monthly chat giveaway. After asking for a copy of the DLC instead of the usual prizes, she kindly wrote up a quick DLC review, because she's awesome!
~Lone
It's been almost 8 months since Horizon Zero Dawn graced our tv screens on the ps4, and it's been just over 7 since I completed it.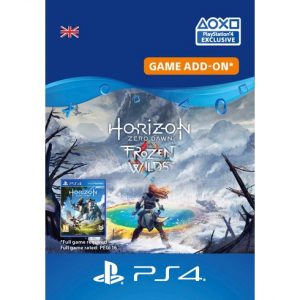 It took me a little while to get back into the play style which wasn't a big deal at all, what did grate me slightly was that I had finished the game's main campaign and the first thing you hear when you start the Frozen Wilds DLC is Sylens complaining that you're not focused and off track from the "mission". I did that mission; and like some other games before it Horizon Zero Dawn opted to push you back to just before the last chapter afterwards.
This all correlates to having forgotten some intricate details which get fleshed out and the small feeling that this story would have fit nicely in the game without the need to buy and add it on top of what's already happened.
Aside from these things however the Frozen Wilds is just as engaging as Horizon has always been. Beautiful scenery and captivating gameplay continuing to move you forward and keeping you exploring every area. In this Aloy finally has full contact with the Banuk, a socially outcast tribe made up of many smaller tribes who would rather live in the almost uninhabitable snow tops of Yellowstone than anywhere else.
You have to help them sort their troubles out and stop Hephaestus, a program that was part of the GAIA project originally that we heard of during the main campaign, whose been working tirelessly to create these strong machines called Daemons that really want you dead. If you thought going up against a Thunderjaw sucked just wait until you have to fight a Daemonic Fireclaw! Boy oh boy.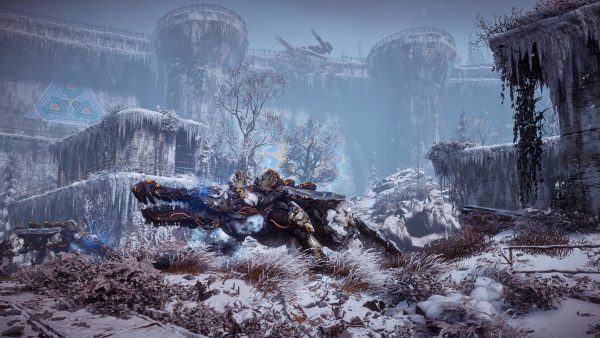 It didn't take long to finish and they threw the usual find valuables quest's in to bulk it out along with a few side quests. I'm most certainly hoping that this isn't the last we'll see of Horizon Zero Dawn even if there's no more to add here, in this game.
A solid 8.8/10 for me with this DLC.
Again, a HUGE thank you to Claeya for writing this guest review, if you'd like to review or even join us as a DJ or video editor, join us on Discord!
~Lone
Horizon Zero Dawn – Frozen Wilds DLC is available to buy for Playstation 4 here