Phoenix Point is a turn-based tactics and 4X grand-strategy game that puts you in command of a global battle against a terrifying alien menace able to mutate and evolve to adapt to your choices and actions. Phoenix Point gives players a huge variety of challenges on its procedural battlefield, as well as endless surprises in the strategic game. Research and develop new technologies and techniques, plan operations, build alliances to unite the planet or destroy your rivals, and deploy your customizable, upgradeable squad into conflict zones, featuring dynamic objectives and destructible environments.
Greetings, true believers! Darsch Pugs here with a sneak peek at Phoenix Point by Snapshot Games. Phoenix point is a strategy game with a tactical turn-based combat system from the creator of the original XCOM series. Everything I am about to discuss is subject to change.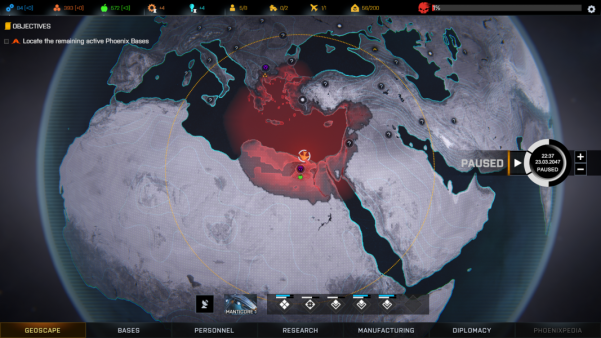 The game features many of the same mechanics and concepts as XCOM, some of which have been expanded upon. Units all have specific armour unique to them for quick identification. You target enemy body parts through the scope of your units' weapons in a first-person camera now to shoot off an alien arm holding a weapon to disable it. Your units have an inventory and loadout that can be set up before a mission and you can then modify equipped items like grenades during the mission from the unit's inventory, adding an extra layer of strategy to your choices.
The overworld map is where you choose your missions, select your base and build it and its upgrades, build your gear and conduct research and perform diplomacy with the various factions of the game, and there are a few to choose from to ally yourself with to get their research shared with you, or you could just steal it.
Missions can be challenging if you do not think critically and plan ahead, sometimes they can be impossible without the right mix of units and loadouts, you need to experiment with your tactics and plan your moves as a team and not individual units to be successful.
Phoenix Point looks good, plays good, sounds good, and is just great fun if you like this style of game, and is a good jumping-on point for the genre if you have never played a game like this before. The best way to describe phoenix point is a more refined version of XCOM.
Phoenix Point will release in December 2019 on PC (Epic Games) and XBox One, for more info and to preorder the game, head over to the games website now!