After several hints on Twitter Firaxis have announced a brand new DLC for XCOM 2: War of the Chosen. Unlike Shen's Last Gift and Alien Hunters this is a full expansion with two main overarching mechanics as well as a slew of smaller features.
The first major feature is a group that the expansion is named after: a group of aliens known as The Chosen. This is an elite force of three powerful foes: the Ranger-like Assassin, the long range sniper Hunter and the psionic Warlock. The Chosen are trying to recapture the Commander with each having their own strengths and combat doctrine and each will return again and again growing stronger just as XCOM does until you find and defeat their stronghold much like EXALT in Enemy Within.
To help deal with The Chosen as well as other new threats they have introduced three other resistance factions: the Reapers, the Skirmishers and the Templars. Working alongside these factions and helping them over the course of the campaign will eventually allow you to recruit their members as what are referred to as "Hero" classes.
Reapers specialise in stealth, sniping and sabotage. Skirmishers are stated as being alien-human hybrid defectors who are extremely quick and can perform multiple actions per turn and Warlocks are psionics who charge up their power over time to perform a big play off.
The Chosen are not the only new foes however. So far a new alien, the Spectre who has the ability to create copies of your forces, as well as two ADVENT units have been shown off. The ADVENT Purifier has so far been stated to use explosives whereas the Priest utilises psionics. In addition to this there is The Lost, zombie like mutants found in pre invasion ruined cities.
Ruins aren't the only new environment however, also confirmed are underground tunnels and xenoformed wilderness.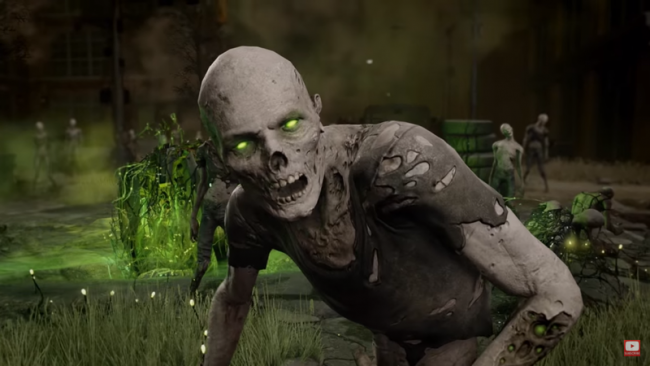 In addition to the new sub factions Firaxis have put greater emphasis on customisation and replayability. One part of this is that soldiers build bonds with their teammates to gain new abilities and perks. Whether or not they keep these when not with their friends is not clear however although I would doubt it.
Additionally the new SITREP system will dynamically add modifiers to tactical missions which combined with the already existing dynamic mission map generation (which will most likely see new tiles being added) will allow for each operation feeling much more unique.
War of the Chosen is stated for release on the 29th of August on Steam, Xbox One and Playstation 4.