For the first time in history, the long-closed borders of Summerset are open to foreigners by decree of Queen Ayrenn. But darkness looms over the ancestral home of the High Elves, and whispers stir of Daedric followers organizing in the shadows. Rally your allies, brave champions. Summerset awaits.

Explore an all-new zone packed with adventure. Join the mysterious Psijic Order and gain powerful new abilities. Reunite with old friends, forge new alliances, and work together to unravel a conspiracy that threatens Tamriel's very existence.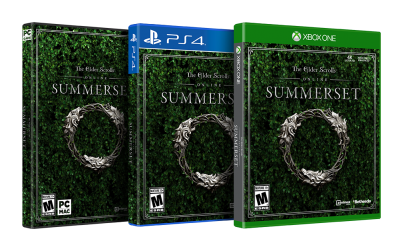 Summerset is the newest chapter to the The Elder Scrolls Online, and while it adds much new content, a new crafting skill line and a new skill line focusing on time manipulation from the Psijic order, new mobs, two beautiful zones to explore and an amazing continuation to the main overarching story, it does not do much else, which is a good thing. ZOS stuck with what makes ESO great and avoided trying to reinvent the wheel.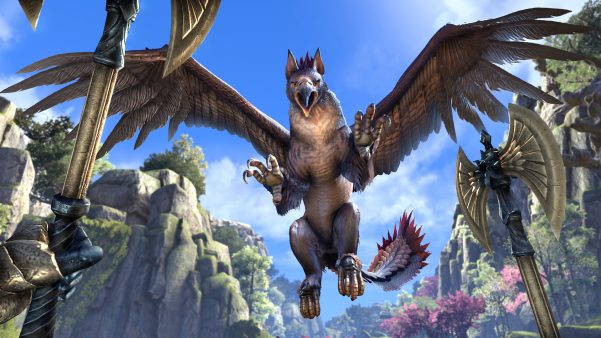 When I do a review I have one main question I always ask myself and set out to answer. Is this fun? And the answer is a resounding OH HELL YEAH. I have long loved the elder scrolls franchise and I love ESO, but the game is not without its flaws, which is true of all games, but I have to say that Summerset is some of the most fun I have had in a long while in an mmo, from new trash mobs with interesting combat mechanics in the open world too the amazing new coral crab mob designs and the quest stories and writing has gone a long way to making this one of the best expansions yet for ESO.
Underneath the beauty of the High Elven island lies a darker side, The high elves prejudice against the "lesser races" is on full display, their political intrigues show up in force in Summerset's main story as it is both a continuation of the Morrowwind Clock Work City story picking up right where it left off with more daedric cults and daedric princes up to no good and a continuation of the Aldmeri dominion's story lines surrounding queen Ayrenn's ascension to the throne. The quests diving deeper into the motivations of the characters around you and not simply praising your prowess as a world-class savior brings a human quality to the game that helps you feel more connected and immersed in the game. One example of this is Razum-dar, a long time fan favorite, he is not just another NPC but a friend to the player. As a result, Summerset is both familiar and foreign. The new Public dungeons are a breath of fresh air in how they are designed and some of the new bosses look amazing. The new trial, Cloud rest, has you taking on one to the ancient long thought extinct sloads, a slug devil toad abomination that just wants to smash your face with the help of mind controlled minions and crazy daedric magic.
Summerset brings a host of new additions to the game, The main story as mentioned previously, 6 new delves, 6 new Fun world bosses, 6 abyssal geysers which function like dolmens. 2 new public dungeons which have farm-able collections that net you prizes such as the new ginger kitten vanity pet. A new trial that can be completed multiple ways. The new psijic order skill line which adds 5 active abilities, a new ultimate, and new passives. It also adds Jewelry crafting which allows you to craft your own jewelry and make set piece jewelry. Both of these new skill lines drastically open up build diversity. The champion point cap was also increased to 750 and the game adds several new interesting gear sets to the game.
If I had to rate Summerset on a scale of 1 to 10 I would rate it a solid 8, it just does so much right in terms of what an expansion should add to the game but it still has old flaws that still need to be addressed from older versions of the game and class balance & build balance issues that continue to still plague the game.
~Darsch
The Elder Scrolls Online: Summerset is available now on –